Get Your Floor and Walls Cleaned With Steam & Pressure Cleaning Of Tiles – Call Now!
Our professional tile and grout cleaning Canberra team have experts in cleaning the floors and walls. Now it is your time to breathe in a healthy and hygienic environment. Yes, regular mopping, dusting, and cleaning should get done for the floors and walls. Meantime, nothing can compare the professional tile and grout cleaning. So get in touch with city carpet cleaning Canberra and finalise the deal to celebrate the healthiest environment. We are the premier tile grout cleaning Canberra provider with the most skilled and trained team for the job.
Our company boasts skilled cleaners capable of handling a wide range of cleaning tasks, from tackling splashbacks and bathrooms to walls, floors, toilets, and any area in need of thorough cleaning. Our services cater to both residential and commercial spaces. Whether you're preparing to sell your house or simply tired of living in a space with discolored walls and floor tiles, contacting us is the ideal solution. We specialize in Canberra tile and grout cleaning services, catering to individuals seeking assistance. Tiles endure significant wear and tear due to high traffic, making regular cleaning essential. Reach out to schedule our services now at 02 6188 7105.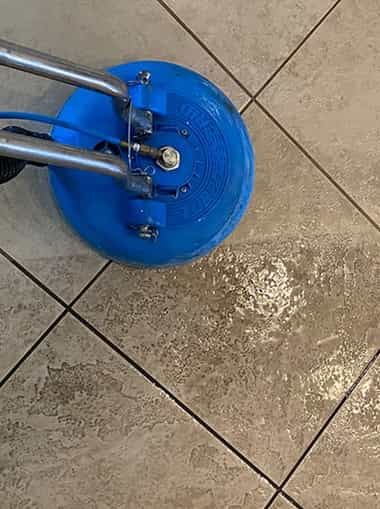 Receive Expert Tile Cleaning Canberra Deals For Your Kitchen, Dining, Lounge, and Hall At an Affordable Price
Canberra Tile and grout cleaning can get done every day by the residents via mopping, cleaning, dusting, vacuuming, etc. We can do different things to clean tiles and grouts over floors and walls anytime. But you cannot compare professional cleaning with regular home cleaning. Here you can get the tile cleaning Canberra service at an affordable price. Kindly read further on to know what we do for our clients:
Bathroom Floor and Wall Tile Cleaning
Bathrooms constantly get in touch with water, moisture, and smells. This is how the moulds and mildew grow and create the area infected as well. Now with the professional cleaning process; you will get the walls and floors cleaned of your bathroom and the experts will do a deep cleaning to not let the moulds and mildew be produced.

Showers Tile Cleaning
Showers can make the walls and floors completely moisturised, which can cause problems to the walls by causing bubbles and growing moulds and mildew. The experts will use perfect solutions with highly required tools and equipment, which helps to get the best shower tile cleaning done by tile and grout cleaning Canberra service.

Kitchen Walls and Floors Tile Cleaning
Kitchen walls and floors suffer a lot with the constant cooking recipes. In the end, the walls and floors get concentrated with oil, discolouration, and many other things. We use the perfect cleaning solvents, which are right for cleaning the walls and floors of the kitchen.

Any Wall and Floor Tile Cleaning In House
Every floor and wall tile in your house suffers from different things. Now here we are capable of dealing with the entire problem related to any type of tiling in your house.
For An Immediate, Same Day
Canberra Tile Cleaning Services
Available Best Tile and Grout Cleaner in Canberra On a Single Call
If you are searching for the best tile and grout cleaning company in Canberra, you can trust us on this. With authentic tile and grout cleaning Canberra services, we can make your tiles and grout shine bright. Stains and dirt are common on the flooring. But ignoring them is not highly appreciated. It's necessary to clean them professionally now and then. This helps in keeping them neat and also maintains the aesthetics of the room. You can just call us, to avail of our services. The following are the services that we offer:
We Do Strip And Seal Floor
This is a high-quality process that needs utmost perfection while performing. This helps in getting the perfect look and also increases the life of the flooring. The heavy traffic, mess, wear, and tear have a huge impact on the way they look. Therefore, to restore the look, shine, and finish of the floor, we perform strip and seal service. This also aids in cleaning and maintenance of the floor.
Kitchen Tile Cleaning
Cleaning the tiles regularly helps a lot. In addition to it, the usage of the right tile and grout cleaning agents is also important. Kitchen tiles get greasy over the long run, so cleaning them using effective yet mild cleansers is important. As harsh products would erode the shine of the tiles. Our experts are here to offer the best tile cleaning in Canberra services.
Bathroom Tile Cleaning
Due to the soap scum and other grime particles that deposit on the tiles, efflorescence is most common. This can form a white cast on the tiles, ruining the look of the tiles. Therefore, with our tile and grout cleaning.
Hotel and Restaurant Tile Cleaning
Having your business spaces like hotels and restaurants tidy and aesthetic is the primary prerequisite. Therefore, keeping them clean by getting our services would be ideal. Hire our team to maintain the reputation of your hotels and restaurants. Due to the heavy traffic of customers, tiles tend to get murky easily, this needs attention.
Floor Grout Cleaning Services
Taking care of grout is as important as taking care of tiles. Keeping the floor grout clean is very necessary. As this can even alter the look and appearance of the flooring. To make the floor look clean, cleaning the grout is necessary. Get our grout cleaning Canberra services right away!
Slate Cleaning and Sealing
Before sealing the tiles, we clean the slates thoroughly. With the help of cleaning agents and a mop, we clean them neatly. Once the slate cleaning is done, we perform the sealing to keep the tiles intact.
All Tile Polishing
Our tile cleaning Canberra services will be of great help to you for polishing any type of tile. Tile polishing helps in restoring the look and shine of the tiles. Therefore, it is important to get our professional tile and grout cleaning Canberra services for getting tile polishing.

Mould and Mildew Removal For Tiles on Floors and Walls
The bathroom is frequently susceptible to mold and mildew buildup due to the moisture present. This damp environment often leads to the formation of mold and mildew on the walls and floors. Our experts at City Carpet Cleaning in Canberra specialize in effective mold and mildew removal treatments, employing restorative cleaning solutions tailored to our clients' needs. Utilizing anti-microbial stain removal solutions specifically designed for mold affecting tiles on floors and walls, we ensure a thorough cleaning process. Following the removal of mold and mildew, we conduct stain removal procedures and a comprehensive cleaning regimen. This marks the crucial stage where sanitization becomes essential, serving as an antibacterial measure to maintain a healthy and hygienic environment. Instead of attempting tile and grout cleaning independently, seeking advice from professional services in Canberra would be a prudent step.
Contact Us To Protect Your Grout With Professional Tile Cleaning And Sealing
Now is the crucial time to focus on thoroughly cleaning and sanitizing your floor and wall tiles to elevate your home's appearance. Enhance the look of your home beyond your expectations by engaging a professional grout cleaning company. Constant usage and high foot traffic over tiles can significantly impact their appearance and lifespan. Even with regular cleaning of grout and tiles, seeking professional cleaning services remains necessary.
Schedule an appointment with us, and we'll meticulously clean every tile in your home, safeguarding your grouts with specialized tile cleaning services. Before your home's tiles succumb to unappealing discoloration, it's prudent to enlist the expertise of professional tile cleaning and sealing specialists to address the issue.
Through our professional sealing process, we'll provide long-lasting protection to tiles and various hard surfaces using appropriate tools and equipment. This ensures easier removal of stains, dirt, and debris, thereby maintaining a pristine appearance for your residence.
For An Immediate, Same Day
Tile and Grout Cleaning Service
Know About The Common Tile and Grout Cleaning To Resolve Daily
There are many problems associated with tiles and grouts. Here we are available to deal with all. In the forthcoming details, we are about to mention some of the major problems that occur with the tiles and grouts along with the huge heavy traffic, dirt, debris, and dust around in the environment:
Efflorescence: Most often the tiles get an efflorescence problem. We are the provider of professional tile and grout cleaning Canberra service to help you with the removal of signs of such problems associated with tiles. We have perfect solutions and cleaning solvents; which help to get rid of the problem.
Gap In Grouts: The constant use of floors and walls causes gaps in grouts. It turns out to be a very common installation problem; which requires to be fixed ASAP. The professionals will get the problem by using the gap in grouts problem through the fixation of the installation problem.
Loose Sealing: The regular footstepping and heavy traffic in the tiles and grouts lead to loose sealing problems. The installation problem will help to deal with the problem via fixing the installation part.
Stain: Stains can cause anytime with spills dust and dirt over the floor. It's good if you do regular mopping, but at the very same time think of using the professional cleaning and restoring method to get rid of stains over floors and walls and keep them very clean.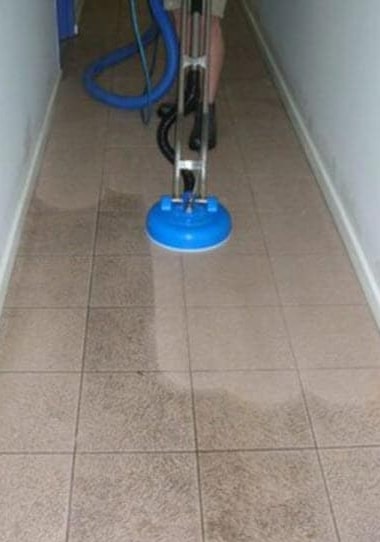 City Tile and Grout Cleaners For Deeper Cleaning, Long Lasting Results
We handle all our tile and grout cleaning and sealing services with meticulous care and precision. Our focus remains on the intricate details and crevices of the tiles throughout this process. Sealing the grout further prolongs the lifespan of the tiles by preventing material porosity. Therefore, choosing our services ensures expectations for exceptional results.
In Canberra, our tile and grout cleaner simplifies the tile cleaning process, delivering impeccable results. Furthermore, our services guarantee long-term outcomes, relieving you of concerns about tile maintenance for an extended period.
The Professional Tile Regrouting Service in Canberra
Regrouting services may be the best option if you see cracking, stained, or crumbling grout. It helps in minimizing the damage that is yet to happen. The tile's substrate will be affected if the water enters the grout gaps. This can lead to the formation of mildew and mould. This extreme discolouration is extremely dangerous. Rerouting and sealing services that we offer, not only help in preventing such events but also increase the life of the grout and tiles. To get our tile and grout cleaning Canberra services right away, contact us immediately.
What Makes Us An Ideal Option For Tile And Grout Cleaning Canberra Needs?
Yes, you may find many options for tile and grout cleaning in Canberra services. You must know, why we can be the ideal option to heal your floors and walls again. Read on henceforth for the reasons to choose us:

Cleanliness Accordingly Condition
You must know that tile steam cleaning is a great way to deal with various problems. Rest, the professionals will analyse different situations and conditions and deal with the problem accordingly.

All Tiles Will Be Cleaned
It does not matter which type of tiles you are carrying in your home, but our professional tile cleaners can deal with them in no time. We serve professional service with the best quality as much as possible.
Treatment For Moulds and Mildew
We have special cleaning solvents and products and procedures, which helps to deal with moulds and mildew problem. That's how the perfect solutions will treat moulds and mildew.
Restorative Cleaning Available
There are certain cleaning solutions and products; which help to do floor and wall restoration. We can help you to provide such restorative services so that your floors and walls look so appealing and new alike.
Certified Tile Cleaning Team
Our company works with the local and certified team so that the clients will get what is best for their floor and wall condition.
We Cover Every Location Nearby To Do Professional Tile And Grout Cleaning
We understand that everyone needs tile and grout cleaning in their home, so here we are available for all. Our professional tile and grout cleaning Canberra service will help all the residents and everybody living in the nearby spaces to deal with the problem. We are providing clients with same-day services within the city and in the nearby suburbs also.
FAQs
Well, if we talk about the exact time for the professional tile and grout cleaning done, then it completely depends upon the condition of your floors and walls. At the very same time, the estimation is around 1-2 hours for professional cleaning.
It will hardly take around 30-45 minutes outside the house once the tile and grout cleaning is done. Once the entire house or the treated area is completely dried up; then you can get back into a healthy and hygienic environment.
Well, it's a yes. You must call the professionals for the tile and grout cleaning at least once or twice a year. Rest you could do the floor mopping and all dusting on your own.
Whenever you call for a professional tile and grout cleaning Canberra service, at the very same time check for some things like license, experience, expertise, cost, time taken and other considerations to hiring the right one.
The cost of tile grout cleaning in Canberra service completely depends upon the condition of your tiles. You will get an estimation of the cost from the professionals, but the exact you will come to know from the professionals after the inspection only.