No More Damaged Carpet! Call Us For Quick Carpet Repair and Restoration Services in Canberra (ACT)
With daily use, carpet tends to get damaged. Besides, when you have pets and kids at home they might harm your carpet in different ways. Do not worry we are here to restore your carpet. At City Carpet Cleaning Canberra, we offer outstanding carpet repair, carpet patching, carpet hole repair, carpet stretching and carpet dyeing repair solutions. We are not just the best local carpet repair Canberra team but also offer our service at a very affordable price.
So you do not have to worry about the budget anymore when you hire us. Also, we have highly experienced technicians who will make sure your carpet is no longer damaged after we thoroughly fix it. Moreover, we give you peace of mind by providing the carpet repair job without any hassle. So, hire our finest carpet pet damage repair Canberra service by calling us on (02) 6188 7105.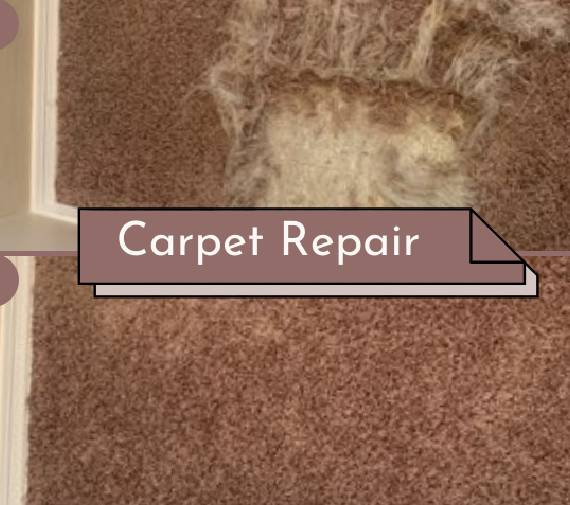 Canberra's No.1 Choice: City Carpet Cleaning Company
We are a very old carpet cleaning company in Canberra. Besides, for more than 20 years, we have held a prime position in the industry by continuously offering cost-effective service to our clients. Also, we only have a highly experienced and well-qualified team of carpet cleaners in-house. Our main motto is to give our clients the desired carpet repair service at economical prices. We also use new and innovative techniques to repair the carpet and for other cleaning operations including Tile and Grout Cleaning, Curtain Cleaning, Mattress Cleaning, Couch Cleaning, Carpet Stain Removal, Carpet Dry Cleaning, and Carpet Steam Cleaning. Moreover, our company uses the latest technology and tools. Our specialities make us the No. 01 carpet repair Canberra service provider. To know more about our company and to hire us, contact us right away.
Services

Tile and Grout Cleaning
Our professional tile and grout cleaning Canberra team has experts in cleaning the floors and walls. Now it is your time to breathe in a healthy and hygienic environment.
Curtain Cleaning
Your curtains are more than just a decorative feature that dresses up your doors and windows. They also play an important function in improving the appearance and cleanliness of any interior area.

Mattress Cleaning
It is critical to get the best team to give the best and most effective mattress cleaning services. City Carpet Cleaning Canberra is the finest when it comes to fulfilling any type of mattress cleaning service.

Carpet Repair
We specialize in Australian carpets and their related issues, for over 25 years we have been providing our services in your cities and towns. We have 24 hours a day of Canberra carpet repair service for all types of carpet whether it is residential or commercial.
Couch Cleaning
City Couch Cleaning is the one-stop for all couch cleaning and upholstery cleaning queries. You can simply contact us for high-quality couch cleaning services.
Carpet Stain Removal
If you want a reliable stain removal Canberra service, you can choose us. City Carpet Cleaning Canberra offers a variety of carpet stain removal methods to safely remove the spots. We have safe solutions to lighten the stain.
Carpet Steam Cleaning
Expert assistance is desperately required and desired when you want to steam-clean your carpet perfectly. City Carpet Cleaning Canberra provides an excellent carpet steam cleaning offer in Canberra. We also provide other carpet cleaning services.

Rug Cleaning
Looking for an experienced rug cleaning service in Canberra? We pride ourselves on offering "professional rug cleaning Canberra" services. Our Rug Cleaning Canberra team is the best friend for treating your dirty rugs.
Our Local Carpet Cleaners Can Help You With
Experience the finest carpet repair and restoration services in Canberra with us. As the leading specialists in carpet repair, we have earned the trust of countless satisfied clients. Whether your carpet has been damaged by daily wear and tear, pets, or children, we are here to restore it to its former glory. At our esteemed company, we employ advanced techniques tailored to the specific type of damage your carpet has endured. Our goal is to provide you with a permanent solution, ensuring that your carpet remains flawless for years to come. With over two decades of industry experience, we have mastered the art of carpet repair.
Our comprehensive range of carpet repair services includes:

Carpet Restretching Canberra
Are you noticing wrinkles or bubbles on your carpet? Hire us for the best carpet restretching service. Moreover, we use effective tools to restretch and relay it perfectly.
Carpet Restoration Service
Restoring the carpet needs proper expertise and our team has it. No matter how bad the condition of your carpet is, our carpet restoration specialists will restore it thoroughly giving you the best results.

Rug Repair Canberra
Instead of getting a new rug, hire us to get your existing damaged rug repaired. Whether you need rug seam repair or rug indentations repair service, just call us. We are experts in fixing any fabric rugs.
Carpet Hole Repair
Due to heavy traffic or accidental cuts, the carpets get a hole in them. Using special tools and proven techniques, we will repair all the holes and give your carpet a new life.

We Fix Carpet Burns Repair
Cigarette carpet burn and iron carpet burn are common issues that our team solves. We will cut the burned carpet area and replace it with a new one. Also, we provide carpet burn restoration at a very nominal price.
Carpet Seam Repair
We have rich experience to solve the seam splitting problem. Poor installation is also the reason why the seams will show on carpets.

Carpet Patch Repair Canberra
We are a local carpet patching expert and offer our service in all the locations of Canberra. Besides, we installed the new patch with a lot of care and effectiveness.

Water Damaged Carpet Repair
We are also available to provide the best water-damage carpet repair service in Canberra. Our carpet process involves carpet mould removal, water extraction, and drying.

Carpet Torn Repair Canberra
Sometimes heavy furniture placed on your carpet may tear it. The pet also tears the carpet accidentally. Our company will help in solving the carpet torn issue. Moreover, our Carpet Repair Canberra team will make sure your carpet looks like it has never gone through any tear.
Available 24/7 Our Emergency Carpet Repairs and Restretching Services in Canberra
Are you in need of urgent carpet repair services in Canberra? Look no further! Our dedicated team of professionals is available 24/7 to assist you. Whether it's day or night, simply give us a call and book an appointment at your convenience. We understand the urgency of your situation, and that's why our emergency team will promptly arrive at your location to provide you with top-notch carpet repairs and restretching services. Rest assured, our emergency service is hassle-free, and there are no additional charges for short-notice calls. We pride ourselves on our punctuality and commitment to delivering exceptional emergency carpet repair services in Canberra. Don't hesitate, to contact us now and witness our expertise firsthand.
Avail of Our Premium Quality and Same Day Carpet Repairs Services in Canberra and its Surroundings
For homeowners seeking prompt carpet repair solutions, our same-day service is tailored to meet your needs. Contact our top-tier team to experience our exceptionally fast carpet repair service, available within just a few hours of your call. Additionally, we extend our premier service to nearly all locations in Canberra and its surrounding areas. Our commitment is to promptly respond to our clients and efficiently complete the job within the estimated timeframe. If you require a same-day carpet repair service provider in Canberra, reach out to us today via our helpline number to schedule an appointment.
What Are The Benefits of Hiring City Carpet Repair Service in Canberra
Repairing or restoring the carpet on your own will lead to mishappenings. So, hire our professional who is qualified with Certificate III in Asset Maintenance (Carpet Cleaning) and get several benefits.
Get affordable carpet repair service in Canberra
We use excellent and safe techniques to fix the carpet.
Our professional technicians are licensed and are experts in solving any kind of carpet problem.
Our company operates 24*7. So call us and get the service according to your availability.
We give complete carpet repair and restoration services in Canberra.
Call The Trusted Company For Carpet Repairs and Restretching Services
In search of a trusted company for your carpet repair needs? Call City Carpet Cleaning Canberra. We have a good reputation in Canberra as we never give a cheap quote service. Besides, our team makes sure every time our clients gets high-quality and permanent solutions for all their carpet problems. Lakhs of residents in Canberra trust us for carpet stretching. Moreover, our entire is reliable and certified, so you can get relax as your carpet will be in your hands when you hire us.
New Shine, New Feel Our Commercial and Residential Carpet Cleaning Services in Canberra
We have the best team to work in both commercial and residential properties in Canberra. Our company is available to render carpet repair services in places like hotels, restaurants, shops, malls, offices, residential societies, private homes, hospitals, kid's care centres, and many more properties. Also, we work on weekends and public holidays as well. We take care of the requirements of our clients and offer our service accordingly. So, be it any property, just call us and get our exceptional carpet repair service quickly.
FAQs
Yes, we can repair any damaged carpet. Hiring our professionals is a failsafe strategy. If you have a damaged small section in the carpet, call us for Professional Carpet Repair Services across Canberra.
The three most typical forms of carpet damage, besides wear, are stains, rips, and burns. Along with spills from kids and dogs, food is a significant cause of carpet stains. Well, we have the best solutions for repairing all types of carpet damage.
Here are the most common carpet problems: Carpet matting and crushing, wear, filtration soiling, split seam and tears, carpet ripples and buckling, fibre shedding, depressions and indentations and discolouration or bleaching.